Wall Cladding really adds a beautiful finish to unsightly block walls. It is also ideal for lighting or adding hanging baskets.
We offer different types of Cladding
 Treated Spruce Cladding
Microshades cladding
The wood grain gives a garden a warm inviting atmosphere.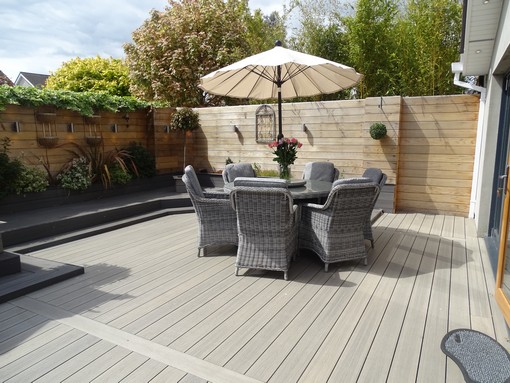 Composite Cladding
Composite wall cladding is the ultimate solution for exterior walls because it combines the toughness and longevity of a capped wood plastic composite with an engineered design. The shield gives the wall cladding unbeatable colours and textures, with highly stain & UV resistance, making it long lasting and ultra-low maintenance. Siding guards your home against harsh weather conditions and extreme temperatures. Siding protects the inside of your home from wind, rain and snow.
Please Contact Us Or Visit Our Showrooms
We have an extensive showroom  where you can view our large range of products.
Call 01 882 9822 Now!. Or Make An Appointment To Visit Our Showrooms.